Lean Engineering
Lean Engineering software packages provide you with the tools for rapid new product introduction and engineering/production change management.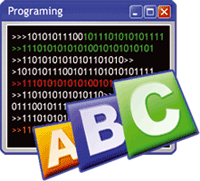 Program Data Management
Program Data Management reduces the lead-time required to prepare and manage data for machine program generation. A single standard central intelligent database is used to perfectly model and configure all machines and lines irrespective of vendor and type. This single source of information also reduces engineering effort and dependence on engineering skills. Data can be read into the system from virtually any design data source, standardised and normalised for the needs of manufacturing.
Within only a few minutes, machine program data is fully prepared and ready for optimisation by machine vendor's optimisation systems. This applies to any product on any line configuration. Program Data Management represents a low-cost investment with immediate payback plus maximum utilisation of existing software assets.
Program Optimisation
Program Optimisation builds on the complete Program Data Management adding native support for the optimisation of machine programs, hand assembly line and cell operations. The benefits of multi-vendor native support include reduced line balance loss, improved machine program efficiency, reduced changeover time and improved product quality.
A single solution for all machines standardises the whole engineering operation with simple day to day operation plus many advanced features offering precise control over the way programs are generated.
Design Interface
Finding and eliminating errors as early as possible in the engineering process avoids unexpected problems further along the process. These contribute to an increase of lead-time and engineering effort as well as quality issues.
The combination of DFM tools to automatically "cleanse" the incoming data together with DFT support for AOI, ICT and flying probe test save many hours of engineering work. By this comprehensive understanding of the nature of the product through the extraction of all available data from CAD and BOM in a single environment enables a rapid and reliable NPI operation to be achieved.